The Jewkes Law Firm, LLC— Griffin City, GA
If you have recently been involved in an auto or trucking accident and want to learn about your rights or the procedure to get your personal injury claim, contact The Jewkes Law Firm, LLC. Our Griffin personal injury attorneys are experts in personal injury law with decades of experience and are at the service of Griffin, Georgia residents.
For years, The Jewkes Law Firm, LLC has been offering services to the residents of South Atlanta, Georgia, in personal injury matters. Any accident, auto and trucking accidents, birth injuries, medical malpractice, or other road accidents caused by a person's negligence may be eligible for a personal injury claim.
If you or your loved ones have suffered any injury following a road accident or medical malpractice, and you're looking for a Griffin Personal Injury Attorney, contact The Jewkes Law Firm, LLC, and rest assured with your case. Our attorneys will deal with your auto insurance company and assist you throughout the legal process.
Schedule Your Consultation
Why Call The Jewkes Law Firm?
Whether you're looking for a trucking attorney near you or an attorney for an auto accident or personal injury, contact the Jewkes Law Firm. We stand out among others and are dedicated exclusively to auto accident law and personal injury. Previously, Mr. Jewkes represented the insurance companies and defended drivers found at fault. Now, he exclusively represents individuals harmed by others in auto and truck accidents. His experience is invaluable as he knows and can anticipate the insurance companies' tactics.
Only a lawyer specializing in personal injury law can help you with a potential personal injury claim. Our attorneys can advise you in Georgia's strict compensation procedures and fight with your insurance company so that you are compensated fairly for the damage caused.
The legal and claim-settlement process can be long and complicated. Be wary that as soon as you get involved in an accident and inform your insurance company about the same, their attorneys start the compensation procedure – and fight to minimize your claim as much as possible. You should not feel alone at such a crucial time and opt for a personal injury attorney to fight for your rights.
Our experts and specialized attorneys will help you throughout the process. We will communicate with the insurers, witnesses, police, medical experts, and friends and family members as the case may need. Each case is unique, and we have the best solutions for you. Your Griffin personal injury attorney will assist you from the moment you call us and assist in getting you the maximum compensation for your injuries.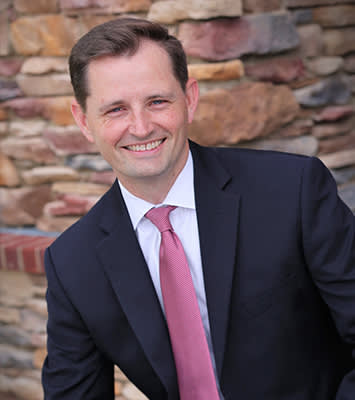 Our Experience in Personal Injury Alongside Accident Victims
For years, our expert lawyers have been involved in personal injury law, and particularly in the field of auto and truck accidents and medical malpractice victims. Your Griffin Personal Injury Attorney has represented many road victims with significant personal injury, all translated in damages and therefore compensated.
Auto accidents can often prove to be traumatizing. It is best to opt for professional assistance in the matter. With years of experience in the field, your Griffin Personal Injury Lawyer will handle your compensation claim in the best manner possible.
At The Jewkes Law Firm, We Believe in the Attorney-Client Relationship
Our lawyers work hand-in-hand with victims of personal injury throughout the process to the progress of the case. We have several goals:

Open communication

Management of Claims Process

Protection of legal rights

Gathering of evidence

Maximizing settlement / recovery

We believe you should have a strong, personal relationship with your attorney. Your attorney should be someone you trust and can communicate directly with on your questions.

The Griffin Personal Injury Attorneys at The Jewkes Firm will accompany you throughout the procedure and maximize your settlement.
need help with an injury?
Our clients speak for us, and we have a record of successful recoveries following road accidents and medical malpractice. So, with our personal injury attorneys, you may rest assured about obtaining the optimal compensation for your damage.
There is no official road accident compensation scale. All existing traffic accident compensation scales are indicative and reflect court trends. Each case being specific, it is difficult to quantify damage without studying the victim's situation in detail.
Our personal injury attorney conducts a careful analysis of a client's professional situation prior to a traffic accident or medical malpractice to help them get the right compensation following the injuries suffered.
The Right Reflexes After Getting Involved in an Accident
If you are involved in a traffic accident, as a driver, or even as a simple passenger, you should take certain steps immediately. Every minute of that time is important for the victim, and your action could affect the right to your compensation.
First, call 911 if you or anyone else is injured or even if you suspect someone may be injured.
Try to preserve the evidence, if you can, by taking photographs of the accident site, the damage to your vehicle, or any other evidence such as skid marks. This is important, even if you feel like you may not be injured initially. These photos could come in handy later if you opt for a personal injury claim.
At the same time, avoid making any admissions, such as "I'm sorry" or "This is my fault." Allow the investigating officers at the scene to determine who is responsible.
You should also assist anyone injured in a road accident. Check all the passengers and the driver, their consciousness level, and then contact the Griffin GA Police Department and any local hospital, such as the Wellstar Spalding Regional Hospital at (770) 228-2721, if medical assistance is needed.
Call your automobile insurer to report the wreck.
Finally, call The Jewkes Firm to speak to a qualified attorney.